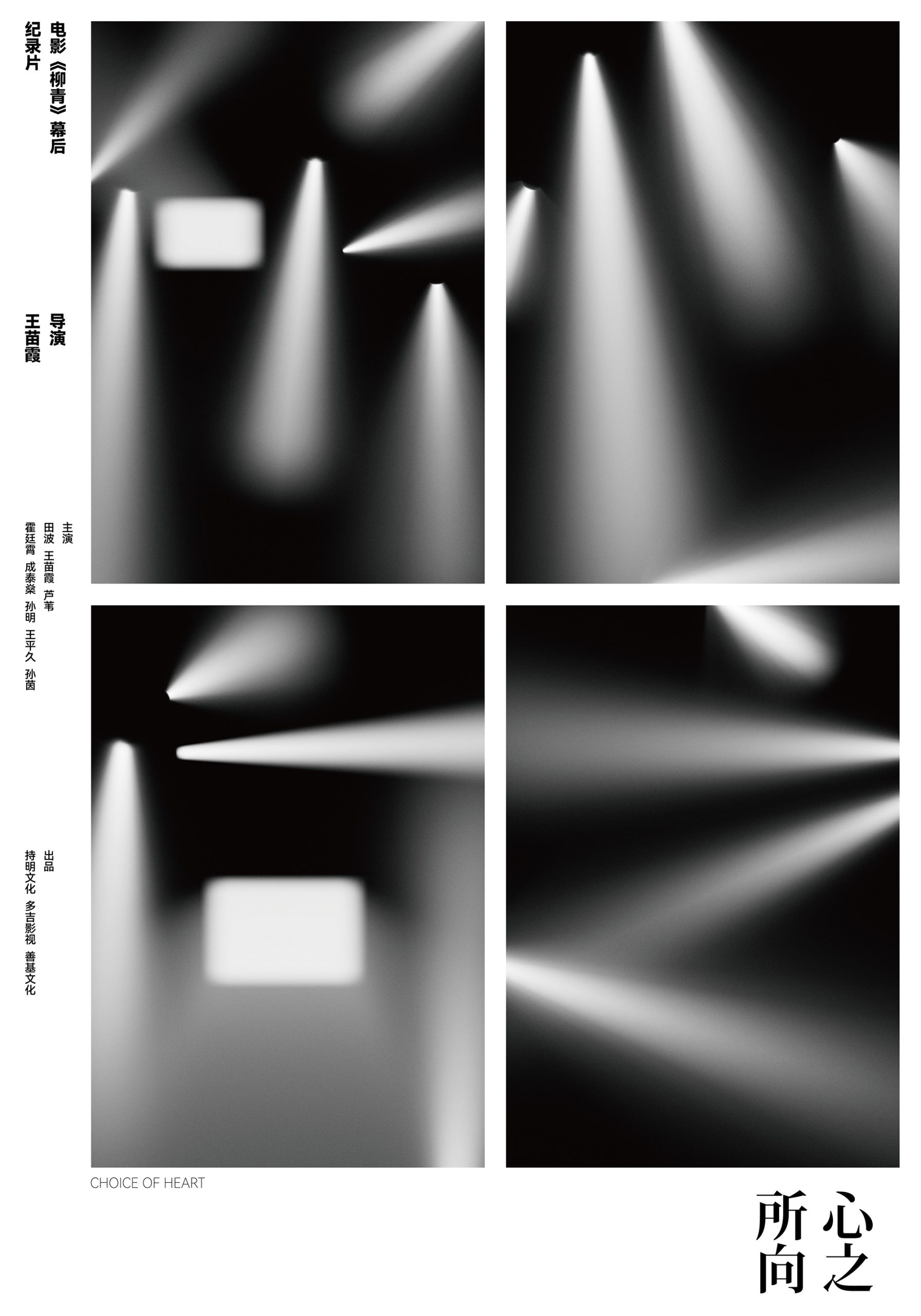 心之所向 Choice of Heart
心里想去的地方,就算穿着简单的草鞋也要前往。不要忘记初心,凡是心里憧憬向往的,就算条件有限也要坚持去追求。
《心之所向》是一部记录电影,影片讲述了一个电影从剧本创作到上映,历时六年的艰辛。
一束束电影放映机投出的光线就是一步步追逐梦想的光芒,四个汉字就这样被投射出来,
最终"向"字中心的方块代表了影片最终成功上映在大荧幕上,实现理想。 The place I want to go, even if I wear simple straw sandals.
Don't forget the original intention. Those who yearn in the heart should persist in pursuing even if the conditions are limited.
"What I Want" is a documentary film, which tells about the hardships of a film that took six years from script creation to release.
Beams of light projected by movie projectors are the light of chasing dreams step by step, and four
Chinese characters are projected in this way. Finally, the square in the center of the word "Xiang" represents that the film is finally
successfully shown on the big screen, realizing the ideal.
Awards
2023 D&AD奖 / 英国
2023 日本字体设计协会Applied Typography33 / 评审奖 / 东京
2022 创意映射——SGDA设计展 / 深圳