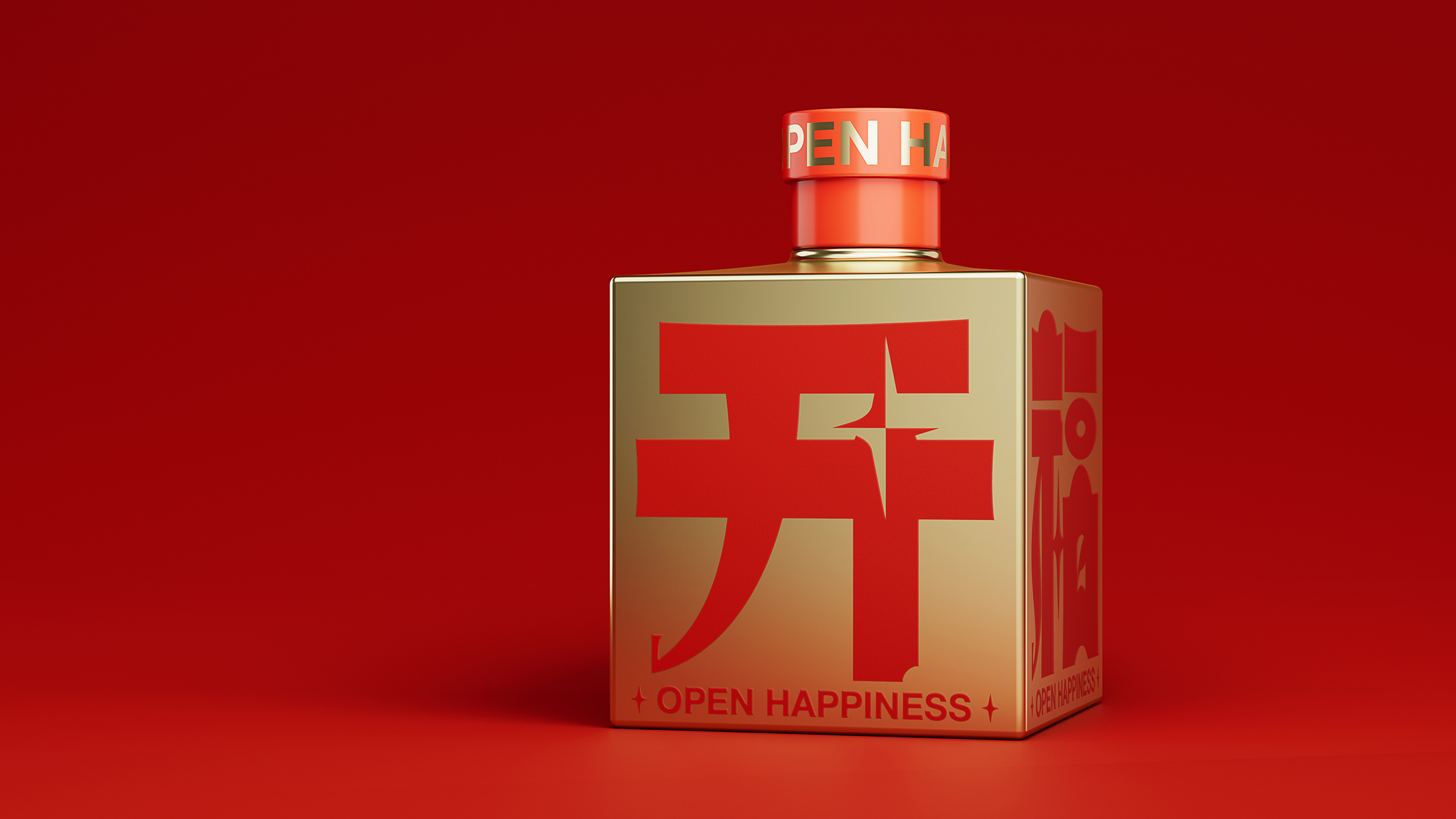 开福 Open Happiness
开福酒本来是一个传统的中国白酒品牌,我们本着"老酒新做"的做法。
为了吸引年轻人的消费市场,在字体设计和排版设计上结合了国际潮流创新的做法,
让这款酒雅俗共赏。"开"和"福"超级大号的字形创新设计,中英文混合排列,让这款酒看上去很年轻时尚。
Kaifu Liquor was originally a traditional Chinese liquor brand, and we adhered to the practice of "making old wine new".
In order to attract the young consumer market. The font design and typesetting design combine international trends and innovative practices,
so that this wine can be enjoyed by both the refined and the popular. The innovative design of the super-large fonts of "Kai" and "Fu",
and the mixed arrangement of Chinese and English, make this wine look young and fashionable.